Welcome to Everything Beauty
Everything Beauty is a luxurious, consciously crafted skincare and beauty brand on a mission to deliver clean and sustainable products that are proven to make you glow within. Each product delivers potent concentrations of plant actives, that are known for their nourishing vitamins, essential fatty acids and antioxidant properties.
Every scoop, drop or blend of our vegan sourced beauty products are derived from the vibrant intelligence of nature. Enjoy the indulgent experience that will make an extraordinary difference with your skin and your inner beauty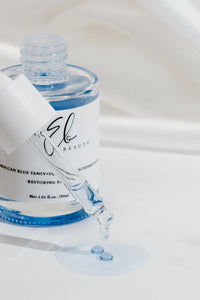 Moroccan Blue Tansy Oil
Our powerhouse Blue Tansy was created to help rid the skin of stubborn blemishes. It's anti-aging, anti-inflammatory properties work overtime to reduce skin redness and scarring
Exfoliating Vitamin C Treatment Pads
Give skin back its healthy glow with one sweep of our Vitamin C treatment pad. Each pad is infused with a daily dose of vitamin C needed to brighten and even out dull skin tone.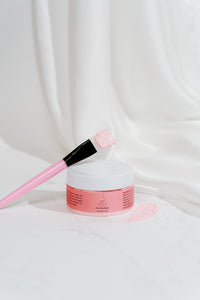 Detoxifying Pink Clay Mask
Detox and unwind with our natural botanical pink clay mask. This deeply detoxifying mask is highly effective, yet gentle enough to draw out stubborn impurities, toxins and pollutants from our skin.
Testimonials